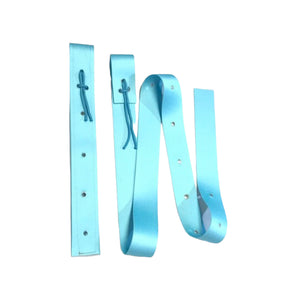 This was bought to go on my daughters western tack set.
The color is teue and looks amazing with her reins and other pieces. This stays on the horse with no issues.
This item shipped fast with no problems. Thank you for this!
Savanah riding with her new neon teal cinch! USPS.lost shipment if paisley cinch. Contacted .Tiffany she suggested new neon that just came in. I agreed. She shipped same day so we would have for her horse show.
Thank you Tiffany!!